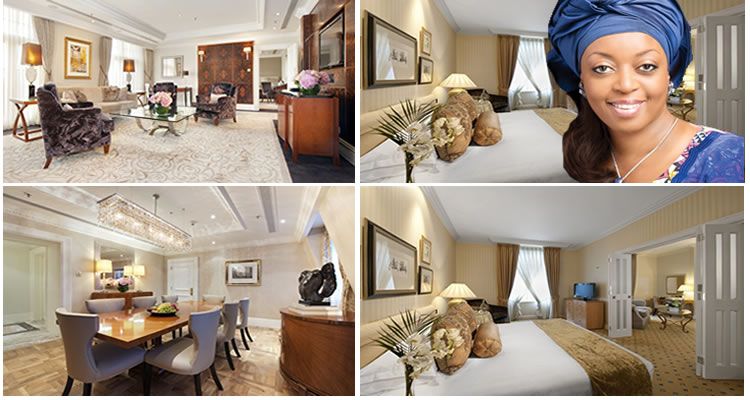 The UK's National Crime Agency (NCA) has frozen a £10million worth of London property allegedly bought for Diezani Alison-Madueke as investigations into the case against the former minister unravels by the day.
Two properties at Regents Park in London, along with one in Buckinghamshire, have now been frozen based on the request of Nigerian authorities.
The DoJ's affidavit stated that businessmen Jide Omokore and Kola Aluko were involved in the purchase of two of the properties allegedly bought for Mrs. Alison-Madueke.
But although the NCA has frozen three properties worth £10 million, the agency was too late
to prevent a further two properties worth £8 million from being sold.
One of these, a massive nine-bedroom house in London's exclusive Hampstead Garden Suburb, bought by a BVI company in January 2011 for £5,850,000- was sold in May 2015.
Similarly, the property at 39 Ch
ester Close, one of the properties listed in the DoJ case, which was bought by Kola Aluko's BVI based Mortlake Investments for £1.73 million, was sold in July 2015, months before the NCA initially arrested the former Minister.
P.M News