There are brains and there are brains! Onoriode Aziza who previously first class degrees from Obafemi Awolowo University, Ile-Ife and the Nigerian Law School has also gotten another one from Cambridge University. The height is that he is just 23 year old.
Onoriode whose father is a retired civil servant, and his mother is a Delta State University professor says that his father counselled consistent hard work.
He explained that he got admitted into OAU to study Law at the age of 15 and he battled to maintain his grades.
From OAU, he moved to the Nigerian Law School where he also excelled. Getting into Cambridge was a little hard for him as his numerous letters soliciting for funds from people in government were met with deaf ears. He was able to secure a scholarship to the prestigious university where he also bagged yet another first class.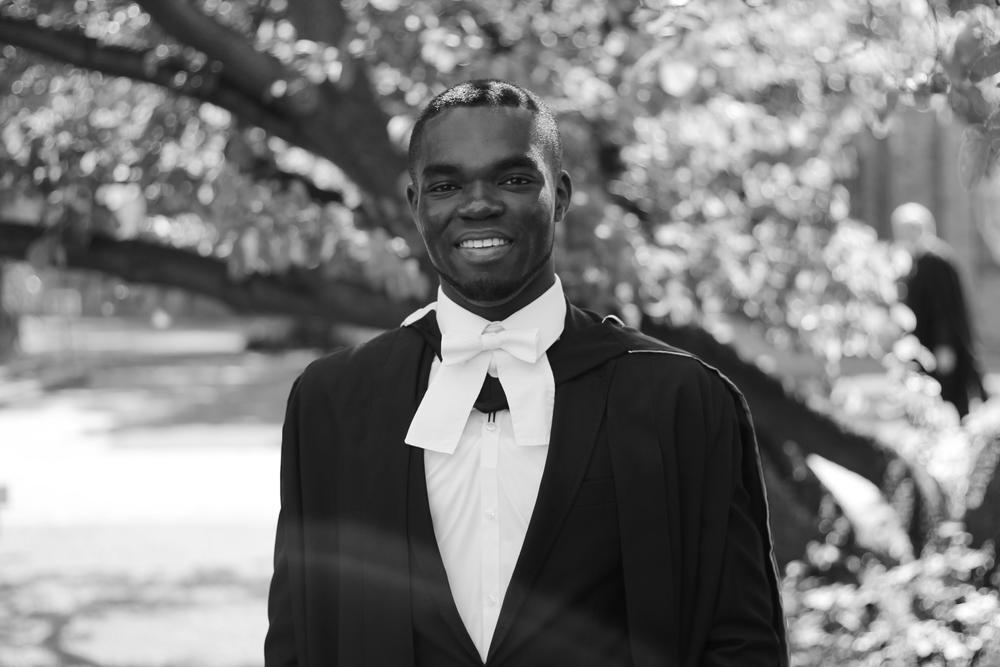 Onoriode credits determination as his key to success. He said "Although I had a penchant for childish excesses, good parental discipline and support from my siblings led me in the right path, and into starting my schooling at a tender age. I believe this gave me a spirit of extreme determination, a trait I believe, is my most distinct feature."