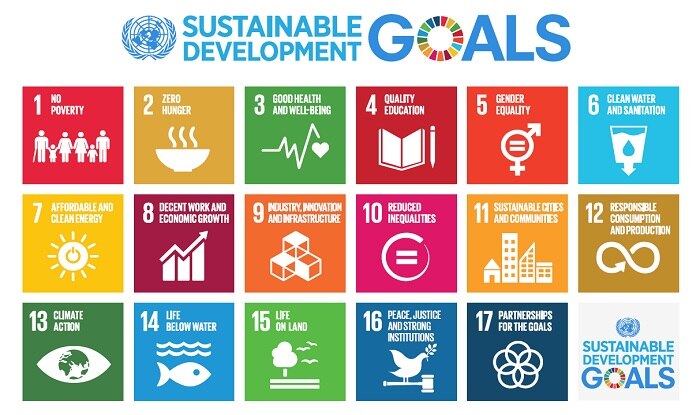 Bear in mind that this does not involve money but commonsense.
However, I am going to be very brief, not for the faint hearted neither for the faithless ones.
Here is introducing you to the world of The Billion Coin(TBC). TBC is a new crytocurrency that started in March 21, 2016. Now they have a total members of over 600,000+ globally, and their headquarter is in Asia, Philippine to be precise.
Basic Information You Should Know About
TheBillionCoin (TBC):
1.

The TBC coin was launched on March 21st, 2016 at the initial price of 10th

of a cent in euro.
2.

The ultimate price equals the total number of verified TBC Members X 1 Euro.
3.

The current price adjust once every 24 hours at midnight Fiji time (that

'

s 1pm
Nigeria
time) according to the TBC formula
4.

The path that the TBC formula follows is based on the average growth of the TBC community.
(

The current price must go up daily from 1% to 5% until it reaches the ultimate price.)
5.

The software driving this formula will stop counting verified members once they reached 1 billion members.

This means that the maximum value of each TBC coin (1TBC) is limited to 1 billion per coin.
6.

Once all the TBC coins are mined, there will be a total of one billion TBC coins. That

'

s where the name TBC came from: TBC is short for THE BILLION COIN.
7.

Holding TBC coins create wealth for all the members holding the TBC coins and vast fortunes for all the TBC stake holders and miners.
8.

Selling TBC coin (i.e exchanging it for cash) is fast and easy: there is always a long list of buyers line up to purchase TBC coin from you.
🔔🔔JINGLES!!! WE HAVE ABOUT 43DAYS MORE TO CLAIM YOUR FREE KRINGLE BEFORE IT EXPIRES🔔🔔

Below are steps to completing online registration to receiving your free 50,000 Kringles from the TheBillionCoin and steps to register for Kringle cash admin just in case you are yet to;

Copy above link into your Internet browser and activate
Click the answer button (green) on the phone ring

After the Santa has finished speaking, click "Give me my Gift now" button

After completion of talk by Santa, click "Let's go to step one" button

Complete the boxes below by scrolling down. Kindly NOTE down your Password and keep safe.

You will receive the below messages from santa. He will read it out. Listen through it, you are almost done.
Step 6: Now it's time to verify your email address. Kringle coins are the smallest change of The Billion Coin.
You should have received an email in your inbox from no-reply@thebillioncoin.info. If you don't see this email in your inbox, be sure to check your Spam or Junk folders.
You will automatically become a Free Member of The Billion Coin community and all we ask is that you will honor the price of these coins at all times—they never go down in value according to our simple Membership Agreement.
Once you receive your coins you will have full control over them. You can spend them or sell them at your convenience. This is real money after all.
Go ahead now and click on the verification link inside your email, and it will automatically redirect you to your login page on this website.#

If you are a new member, you will receive two emails. "no-reply@tbc004.net" will most likely be in your inbox with your confirmation link to verify and your assigned secure password, which you can change when you login for the first time.
The other from "no-reply@thebillioncoin.info" may be in your spam or junk mail folders, so please look for it there. It contains your confirmation link to verify for Kringle Cash.

Go to your e-mail to activate mail you received from reply@thebillioncoin.info by clicking "Click here to verify account".

IF YOU DO NOT SEE THE MAIL CHECK YOUR SPAM OR JUNK FOLDER.

You will be routed to another page that says "Your account has been successfully Registered".
Click on " Click Here To Login" Enter Username & Password to login. The one you generated in step above. You are now on Kringle cash Admin Page

Select "Your Profile" to update your profile with your information such as Skype, Facebook etc. These are not compulsory and you can fill it later

To know your referral link as I have sent you mine, click on "MARKETING", then click on "Referral Link". Your link is then displayed.

Always copy this to your friends and people you want to join the community

TO GET YOUR FREE 50,000 KRINGLE CASH
Click "Confirm my account" At the far top right of the page click "login in" Type your e-mail i.e. e-mail used to register with kringle cash.

Go back to the mail and copy the password sent to you and paste in cell for password at where you login. Click I am not a robot box and click sign in

Read and follow the simple instructions that appears, selecting the correct block signs. This might take a few minutes but continue and finish.

Then click verify
Generate a security question and type your answer in Answer box. Please note your security question and your answer. Note the system will ask you to provide the answer again, type the same answer

Lastly, to secure your future and that of your generations, it is advisable to open a wallet for everyone in your household including the youngest child but make sure the person is in existence to avoid duplication as proof of wallet holder will be required later.

CONGRATULATIONS, your free 50,000 kringles will appear in your wallet.
*YOU HAVE NOTHING TO LOSE AND
EVERYTHING TO GAIN BY PURCHASING TBC COIN TODAY*
At 1% the value of your money will double every 71 days
At 2% it doubles every 36 days
At 3% it doubles every 25 days
At 4% it doubles every 19 days and
At 5% it doubles every 15 days
The Foundation of the crypto-currency called THEBILLIONCOIN is the TBC Membership Agreement! The creators of THEBILLIONCOIN have worked very hard to structure a crypto-currency that creates wealth for ALL of its Users until it matures to the point where each TBC coin will be worth One-Billion-Euros per TBC coin. Each of you has a vested interest in protecting your TBC coins and the whole TBC community, especially the TBC Foundation!