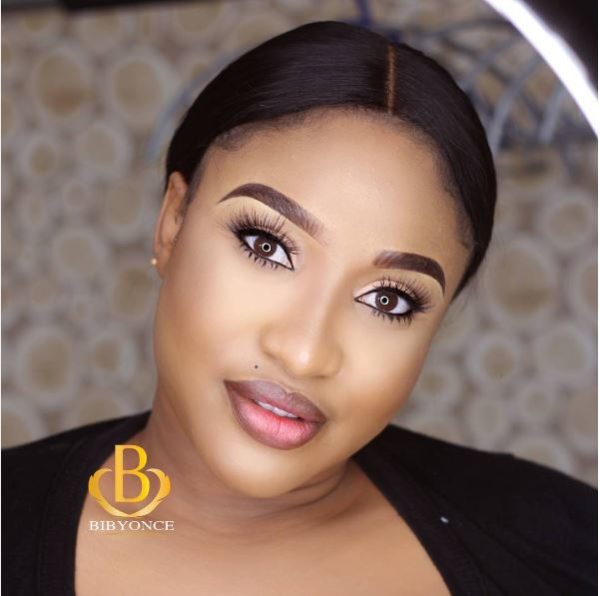 Nollywood actress and mother of one, Tonto Dikeh Churchill has reacted to the series of domestic violence stories among women lately.
Read by the story below:
"This is all too confusing,Where is it in the Bible that says it's ok to Beatup your spouse???
How long do we keep forgiving and living a lie all in the name of our children,The SAME children if not removed from an abusive environment will grow up to be the Abuser THEMselves..A man who hits a woman today has over time watched it happen before,It could never be a first time event half the time..Protect your Children by making the right discussion for them,Marriage isn't suppose to be a battle field and even if it were,Men pick someone your own size...
How long do we keep look and listening to society telling us how to live our lives? Same society that would blame you tomorrow if something tragic happens..
Society please be kind to women,give us the respect,Care and protection we deserve..
MEN WOULD YOU LOVE TO SEE YOUR MOTHERS OR SISTERS BE TREATED THIS WAY??? THEN WHY DO IT TO US?? Listen it absolutely doesn't matter what a woman does to you,you have various options to walk away Not pose like a boxer in a ring with mayweather..
A man who truly loves his wife won't dare lay a finger on her.There are so many ways to resolve marital conflicts and violence does no good...
#SAYNOTODOMESTICVIOLENCE
#Lovesometimesisneverenough #Amotherspain #Godtakethewheels #Jesusourcomforter #Teachuswhatsrightforourchildren #OnlyWeakmenbeat

Is this what Love looks like??
Women we need to step out of the shame box and speak Up for Ourselves, For our Children, For our Self respect..
This is what a second chance at a violent husband looks like???
This is what Close to death looks like!!!
Men who do this are all Animals no matter how innocent they look or Act..
Even A dog wldnt Bite it's owner why then will a human being who begged to marry you do this to you treat you this way???
I keep asking violent men if your Mother was beaten Up by her husband or boyfriend What would you do???
Would you say she is a woman and deserves it because you are an abuser???
Marriage is suppose to be beautiful, honorable and a weapon against the enemy and life challenges but if we don't get it right it will bring nothing but SHAME..Women pls be careful and prayerful before running into a mans home, Don't stay or marry just because want to answer Mrs..Women we need to start empowering ourselves, holding good jobs and having comfortable bank accounts..Be financially independent, Be financially Ready and secure..Half the time we stay in violent relationships Becos we are financially incapable...women Learn self defense
Women SpeakUp #tontodikehfoundation #Iamavictim #THEN #Dontbeashamed #SPEAKUP #loveisnotenough #Because you have no scare today doesn't mean you will survive it the next time.. #Seekhelp #DOTHERIGHTTHING"