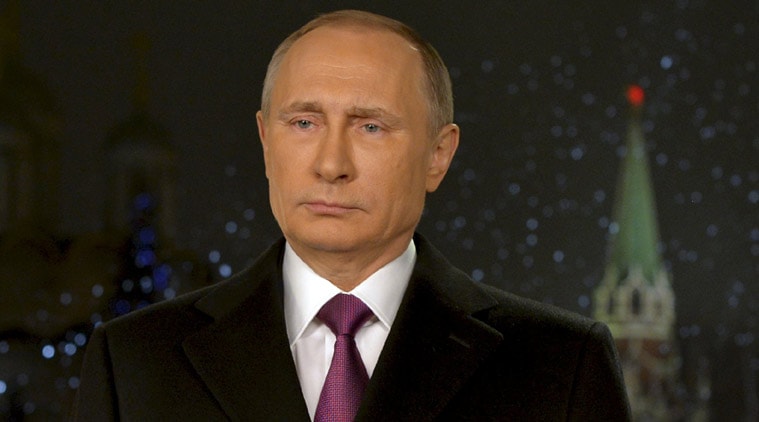 Following the assassination of the Russian ambassador to Turkey at an art exhibition in Ankara, Turkey's capital on Monday, Russian president, Vladimir Putin has reacted to the incident in televised remarks.
He said the killing was a clear 'provocation' aimed at undermining not just the normalisation of Russia-Turkish relations but the "peace process in Syria" promoted by Russia, Turkey, Iran and other countries. "There's only one possible response to this – the strengthening of the fight against terror, and the terrorists will feel the impact," he said.
Turkish president, Recep Tayyip Erdogan echoed Putin's sentiments, saying the assassination was intended to destroy the Turkey-Russian relations.
"But the Russian government and the Turkish Republic have the will to not fall into that
provocation." 2017 General Election: Cameroon's Electoral Body Seeks INEC's Support By Chibuzo Ukaibe, Abuja.
The Cameroonian election management body, Elections Cameroon (ELECAM), yesterday solicited the support of the Independent National Electoral Commission (INEC) ahead of their presidential elections in 2017. Ahead of Cameroon's scheduled presidential election next year, a delegation from ELECAM led by an Assistant Director, Mewoand Hugues Erick, visited the headquarters of INEC in Abuja.
INEC chairman, Professor Mahmood Yakubu, expressed the commission's willingness to share ideas and experience with the Cameroonian election management body, especially in the areas of voter registration, voter cards distribution and voter education.
He stated, "We have the largest biometric voter register in the whole of Africa and one of the largest in the world. We have about 70 million registered voters. Our own presidential democracy is only second to the United States in terms of size. We will be very happy therefore to share our experiences in terms of voter registration, the cleaning up of the voter registry and the deployment of the biometric voter register".
He noted that INEC added value to the integrity of the electoral process, in 2015, with the use of electronic voter cards which were compatible with the Smart Card Reader (SCR).
"Be rest assured that you have a friend and partner in INEC, we will support ELECAM in the interest of democracy across our continent. We will continue to work towards strengthening our democracy but our democracy should also be of help to democracies everywhere especially in our own continent," he said. Earlier, the leader of the delegation, Mewoand Hugues Erick, explained that their visit was aimed at sharing information and experience with INEC, especially in preparation for their country's forthcoming presidential election in 2017.
He listed a few technical areas where INEC's wealth of experience would be of immense help to Cameroon's preparation for the conduct of its presidential election.
Mr. Erick requested for experience sharing in terms of voter registration, distribution of voter cards, and voter education towards achieving maximum voter participation in the electoral process.