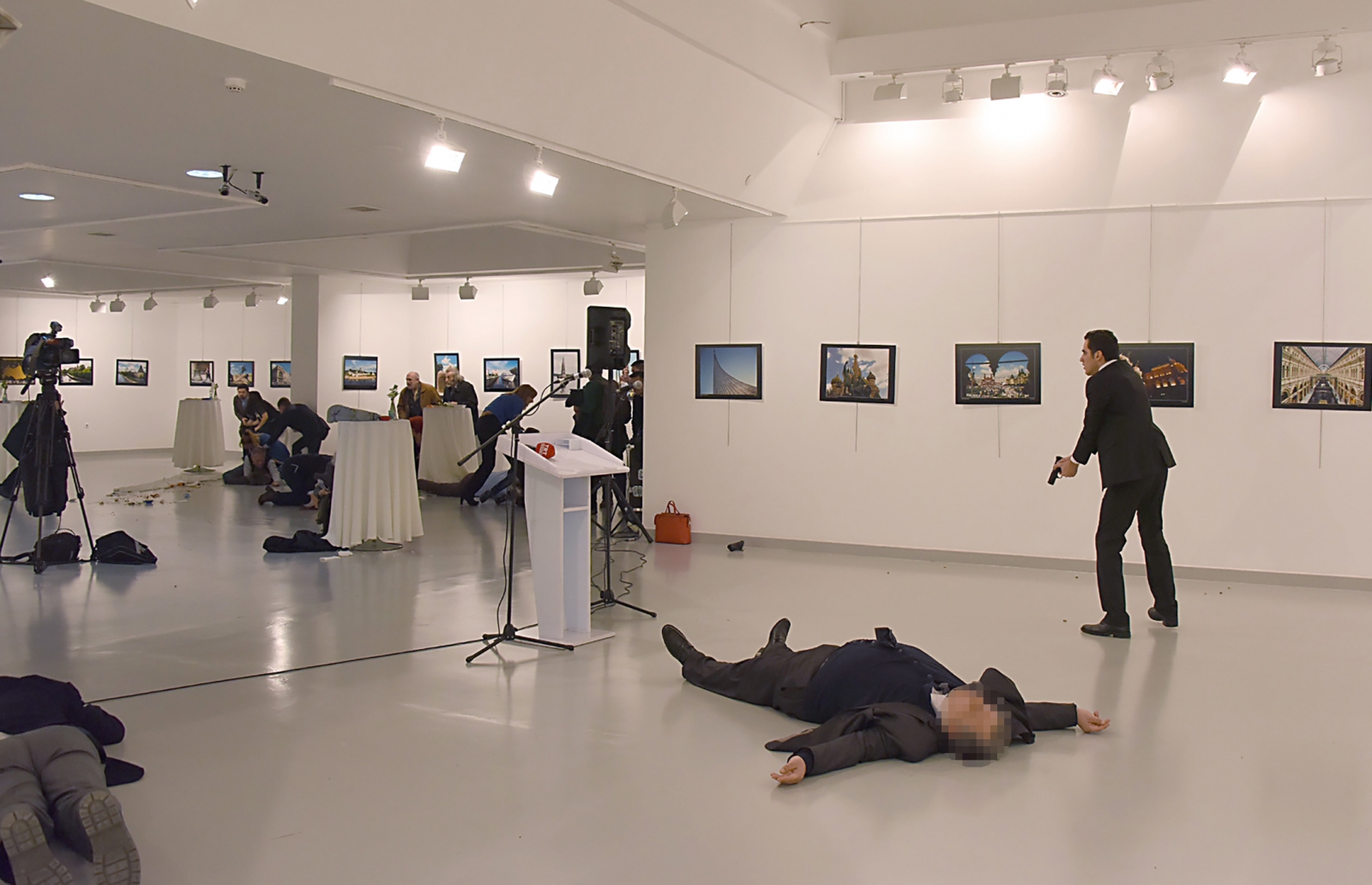 Russian Ambassador to Turkey, Andrey Karlov, 62, was killed on Monday in the capital, Ankara, the Russian Foreign Ministry said in comments carried by State News Agency TASS.
"Yesterday was a tragic day for Russian diplomacy,'' Foreign Ministry spokesperson, Maria Zakharova, said.
Turkish media outlets report that Karlov was giving a speech at an art exhibition when he was shot in the back.
Turkish Newspaper Hurriyet cites a photographer from the scene as saying the gunman shouted Islamist slogans and spoke about the situation in the war-torn Syrian city of Aleppo.
Preliminary investigations have revealed that the gunman who killed the ambassador is a
22-year old man police officer, Turkey's Interior Minister Suleyman Soylu.
A senior Turkish official also identified the gunman as Turkish police officer Mert Altinbas, who graduated from the police academy in 2014.
The gunman shouted "Allahu Akbar (God is great). We die in Aleppo, you die here. Don't forget Aleppo, Don't forget Syria".
He is a serving member of the riot police force for the past two-and-a-half years and his affiliations are still being investigated.
Russian officials called it an act of terror and appeared to be aimed as retribution for the Kremlin's role in bloodshed in neighbouring Syria.