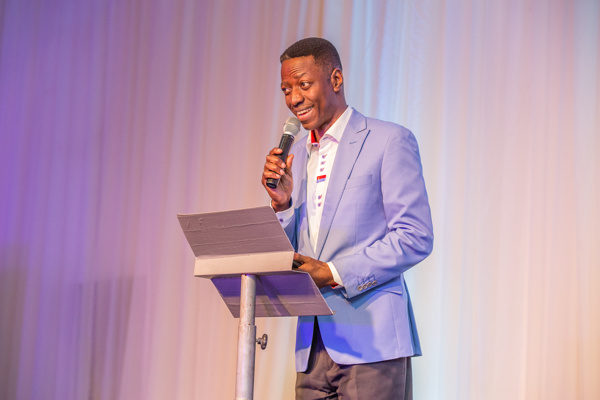 With due respect sir, your public assertion that mental health problems are caused by supernatural forces is completely false and misleading to the public as well as those who respect you and take your public utterances to heart. Sir, I suggest you seek the help of mental health practitioners for advice and guidance before speaking publicly about mental health issues so that you do not cause great public harm.
As of the moment I type these words, we have zero evidence that witches and wizards or evil spirits cause mental illness. Accumulated research over hundreds of years which have consumed billions of man-hours tells us that mental illnesses are caused by biological, psychological and social factors that often interact in a complex manner. It is the effects of these factors on the brain, which is the centre of mental functions, that lead to mental
illness.
The biological factors include inherited conditions from our parents' genes, maternal infections from the womb, maternal consumption of unprescribed drugs and illicit drugs, infections in childhood that are untreated or poorly treated, dangerous drug use and so on. Psychological causes include child abuse, sexual abuse, domestic violence, bullying and so on. Social conditions that can contribute to mental illness causation include poverty and unemployment. Treatments that have been developed according to this model of disease causation have been hugely successful, telling us further that the model is sound.
When uninformed persons attribute mental illnesses to supernatural causes, not only are they misleading the public, they are also inducing unnecessary fear in the public leading to stigmatisation and maltreatment of the mentally ill.
Up to 80% percent of Nigerians with diagnosable mental illnesses do not seek treatment for them. One of the main reasons for this derives directly from statements like yours. Your statement prevents mentally ill persons from seeking help, it makes them feel ashamed and takes away their dignity. It predisposes them to human right abuse by equally uninformed members of the public. It makes them seek help at the wrong places and delays the start of efficacious and effective Orthodox treatment thereby worsening their long term clinical and social outcomes.
Dear Pastor Adeyemi, your church and other churches can help mental health practitioners and the clients they see by referring to proper hospitals, persons with abnormalities in thought, perception, emotion and behaviour that cause them and their families distress, as well as prevent them from functioning optimally at home, work and society.
Also, your church and other churches can help by providing financial and social support to those who suffer from mental illnesses. You can create a mental health fund from your resources for the hospital care of the mentally ill. Humane treatment and respect for the dignity of all, including the mentally ill is something that should be preached from the pulpit.
Mental illness prevention begins from proper care of the developing brain from conception, meaning that women should have adequate care in pregnancy, the home environment should be conducive for the growth and development of children and the thriving of women, and maintenance of loving marital relationships. These can be preached from the pulpit.
Finally, Pastor, mental illnesses are not rare. 1 in 7 Nigerians will have one in their lifetimes. They also do not respect persons. They could happen to you or me or those we know. The overall principle then is this: how do you or I want to be treated when we have a mental illness?
I shall be glad to hear that you passed this message to your brethren and the entire faith community. You have a role to play in the spread of knowledge, in uplifting mankind and preserving the dignity of all men, especially those who are ill or weak and those without a voice.

Thank you for your time.

Sincerely,
Dr. Olayinka Olatunde Ayinde