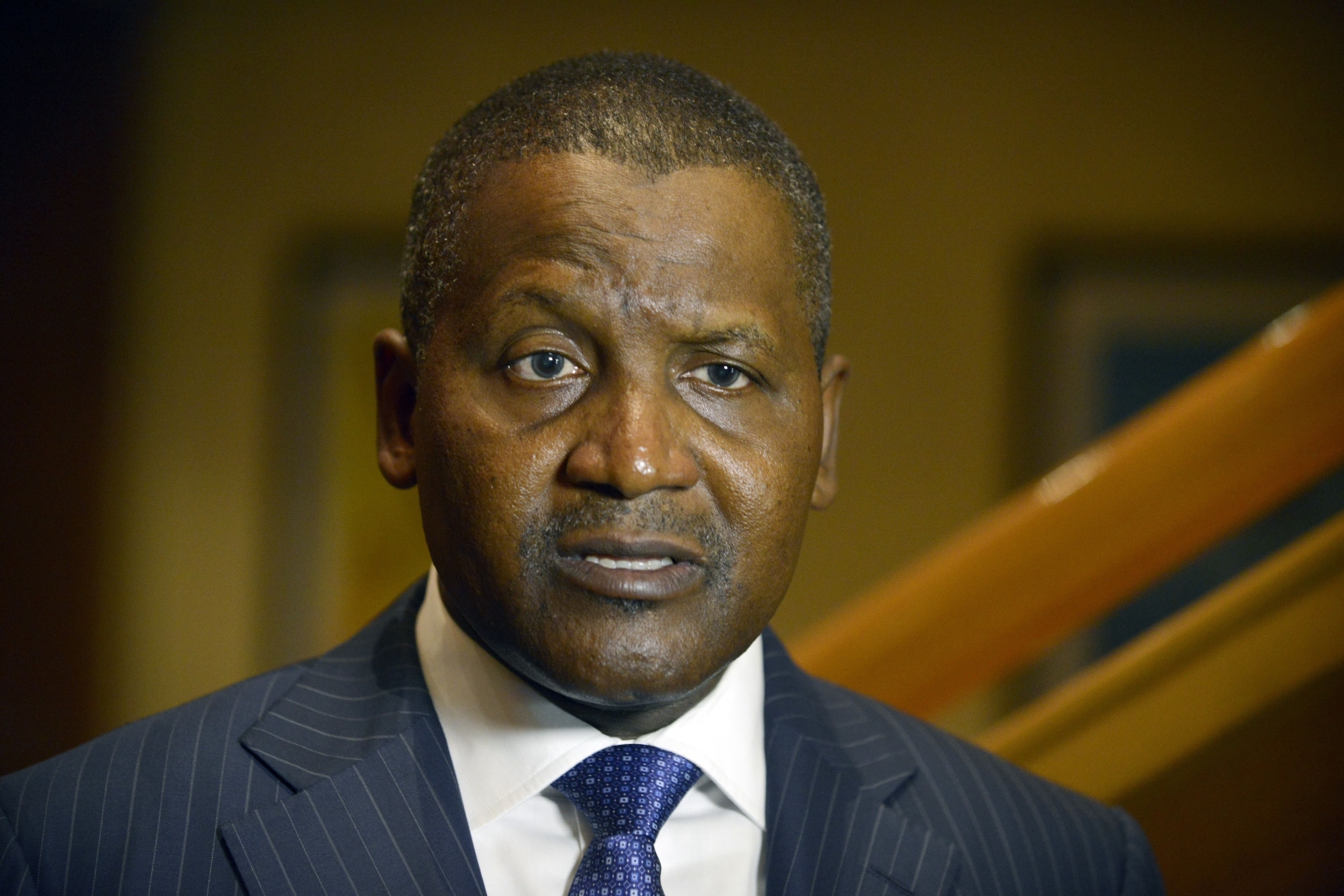 President of Dangote group Aliko Dangote over the weekend assured Nigerians that the country will soon be out of recession as the Federal Government has shown the will and resolve to get the economy moving again.

A statement from the company yesterday said Alhaji Dangote was optimistic that Nigerians would soon have reasons to smile as there were concrete moves to diversify and grow the economy, especially in the manufacturing, agriculture and mining sectors.
Noting that collapsing oil prices and economic contractions are not entirely new in Nigeria and that the country eventually overcome the then hardship, the richest man in Africa urged Nigerians to exercise patience and bear with the government during this period when hard decisions are to be made.

Describing the Backward Integration Policy of the Obasanjo led administration as a huge
success, he revealed that the policy, which was implemented in 2002 moved Nigeria from the world's leading importer of cement to not only becoming self-sufficient, but also a net cement exporter "…with a potential inflow of $1.25billion per annum against exports and $2.5billion forex savings this year that would otherwise have been required to fund imports for local cement consumption."

A success story of this magnitude, according to him should be protected and replicated in all areas of the economic diversification.