South Africa's Wayde van Niekerk broke Michael Johnson's 17-year-old 400m world record to sensationally win Olympic gold at Rio 2016.
The 24-year-old finished in 43.03 seconds, 0.15s quicker than the time Johnson clocked in Seville in 1999.
Grenada's Kirani James, the London 2012 champion, finished 0.73s behind to take the silver medal, with American LaShawn Merritt in bronze.
"He put those guys away," said Johnson, who won two Olympic 400m titles.
"Van Niekerk is so young, what else can he do? Can he go under 43 seconds? It is something
I thought I could do, but never did.
"Usain Bolt will be retiring soon, this could be the next star.
It was South Africa's first gold medal of the Games and a hugely impressive performance by the world champion, especially after his underwhelming runs in the heats.
Van Niekerk beat James and Merritt at the World Championships in Beijing last year, with all three going under 44 seconds, but he qualified fifth fastest for the final in Rio.
James set off fast at the start of the race, but Van Niekerk, in lane eight, powered around the final bend to beat his previous personal best by 0.45s and win his first Olympic medal.
"I'm happy to be part of a race that made history," said James. "We have put this sport on a pedestal."
Great Britain's Matthew Hudson-Smith, who finished last in 44.61s, said: "It was just mental how quick that was.
"I thought I was gaining on them and then he [Van Niekerk] kicked in the back straight and I thought, 'What was that?'"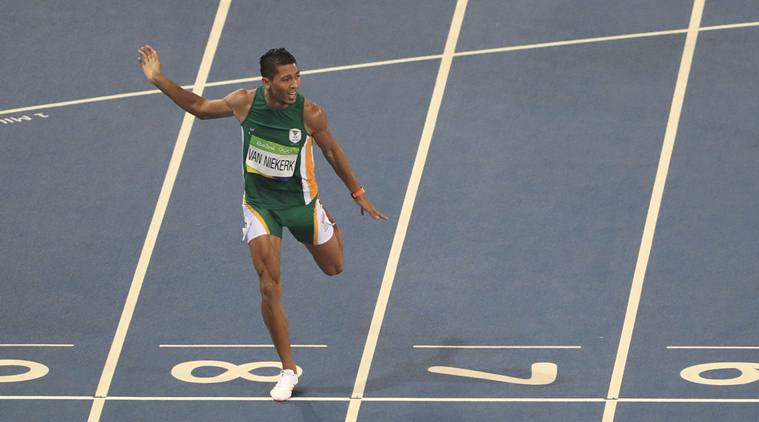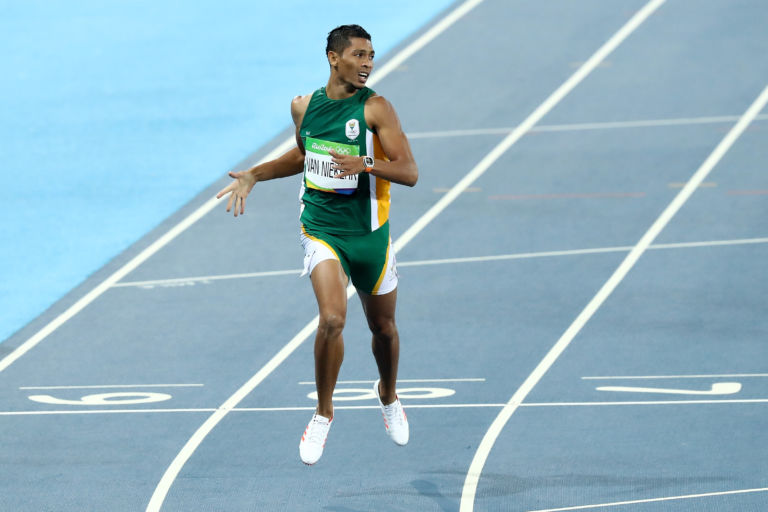 BBC