When a person is determined to win! In a desperate lunge at the finish line, Shaunae Miller from the Bahamas won the women's 400 meters at the Olympics Monday night, defeating US Allyson Felix.

Running in Lane 7 and leading down the stretch, Miller apparently could sense that Felix was closing fast on the inside. With four strides remaining, Miller began to dive toward the finish line like a runner trying to steal second base.

The maneuver actually may have slightly slowed Miller, 22, as she began to put less force into the ground to propel herself forward. Still, Miller's torso crossed first, as required by the rules, and she took the gold medal in 49.44 seconds, her personal best. More photos after the cut...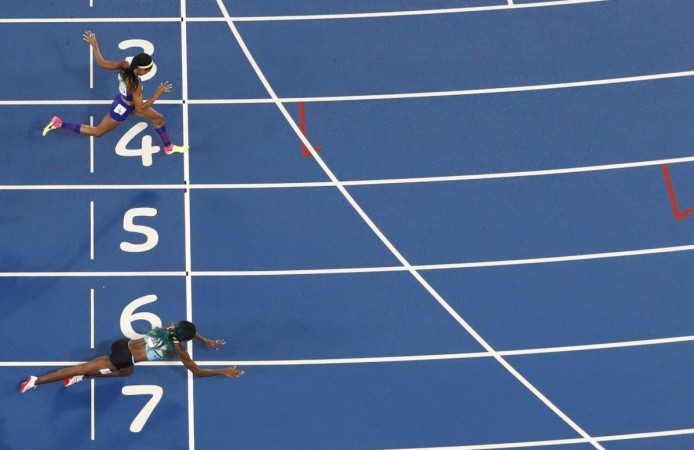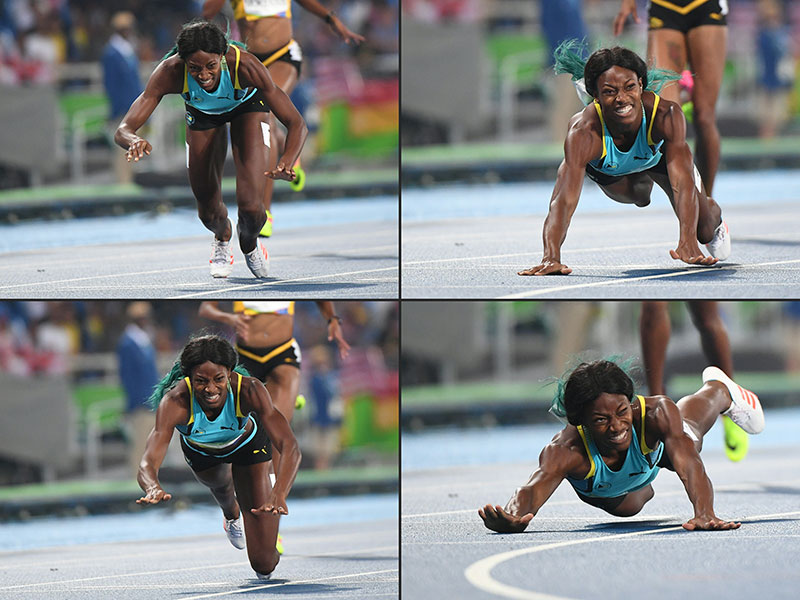 Miller's dive was seen as a move of desperation, but it's completely legal.