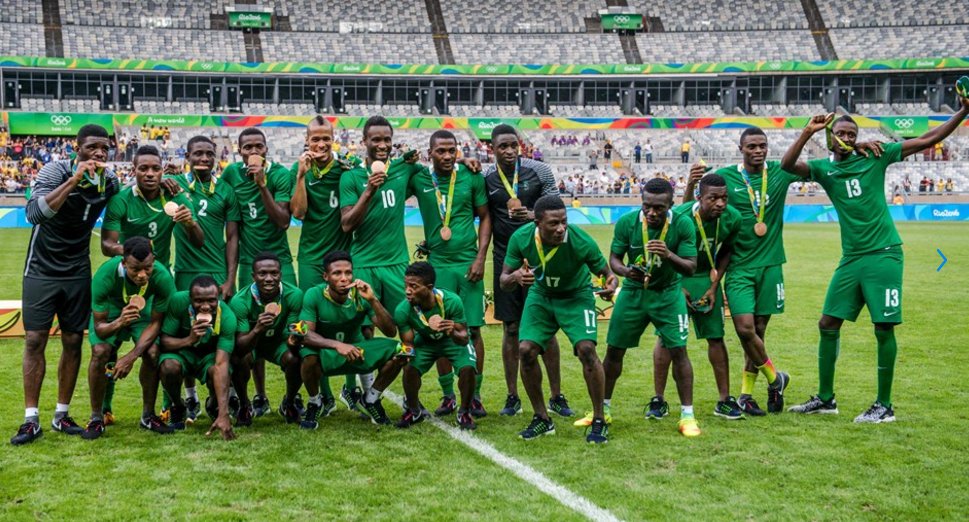 BELO HORIZONTE, BRAZIL – AUGUST 20: Nigeria players celebrate the bronze medal after the match between Nigeria and Honduras as part of Men`s Football – Olympics at Mineirao Stadium on August 20, 2016 in Belo Horizonte, Brazil.
The Dream Team VI delivered to Nigeria, her first medal of the Rio Olympics.
The team beat Honduras 3 goals to 2 in the third place game on Saturday.
Umar Sadiq delivered the first goal in the 34th minute of the game followed by Aminu Umar's 49th minute strike. Sadiq added one more goal for Nigeria in the 56th minute of the game.
The Honduran team scored 2 goals towards the end of the game, but they were insufficient to deny the Dream Team of their bronze medal.
Congrats Dream Team! Congrats Nigeria! More photos after the cut...