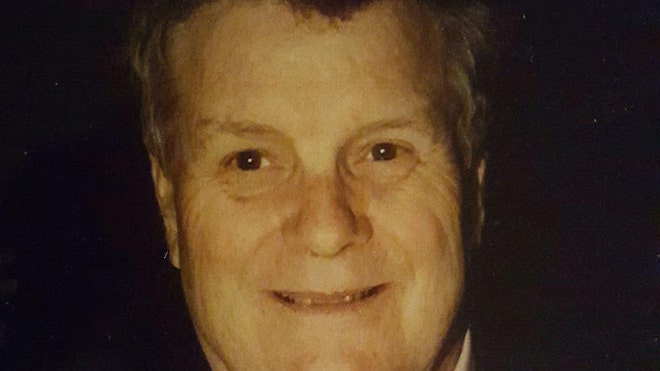 A retired pastor from Maine 77 year old Joseph Bryon Martin, was arrested by the Apanish police last year for carrying $450,00 worth of cocaine and has been sentenced to six years in a Spanish prison after he allegedly fell victim to a "romance scam" that targets senior citizens in the United States.

Martin had no idea he was moving drugs. He thought he was only doing a favour for the woman he met online in 2009 by helping her move real estate documents she asked him to help her with.

His son, Andy Martin, told Fox News Latino that he is bringing his dad's plight to the public because
"I'd like to get the word out about this,""so other lonely seniors don't fall prey."

"Seniors get trapped, and they send money, and, once they do that, these people sell their information to other scammers. I want people to know what's happening."
He testified in February before the US Senate Special Committee on Aging, which is looking into catfishing schemes that target seniors.
He said:

"At the age of 77 and in poor health, this likely is a life sentence," Martin told the committee about his father. "The idea that my dad is now a convicted international drug smuggler is surreal, as he had no prior criminal history. Before this conviction, my dad had never been charged with even a misdemeanor. I don't recall him ever getting so much as a speeding ticket or parking ticket in his entire life."
According to Andy, his dad had been chatting online with a Spanish woman he met on the Internet in 2009 who went by the name of Joy. She told his dad that she was a struggling artist and needed money and even though his dad was retired and only had the little money he got from the Govt. He always gave 'Joy' between $500-$2500 each month and couldn't always pay his own rent.

However when his Dad got married to his third wife in April 2015, they were all relieved. His dad tried to break things off with Joy with the news that he had married someone else in the US and that he would no longer send her money.

Somehow Joy convinced his Dad to travel to Peru to pick up real estate documents for an estate she claimed she had inherited. She told him she couldn't get a visa to make the trip to Peru herself and his Dad fell for it. He said they all told his Dad not to go, even his new wife objected to it but he still made the trip.

In Peru, he picked up two sealed packages that he told Andy felt like books, according to the Portland Press Herald.

However, his flight to London was stopped in Madrid and Martin was subsequently arrested by local authorities who found the cocaine in his possession.

Andy said his father suffers from chronic back pain and needs surgery. He had been treated for prostate cancer, had quadruple bypass surgery and has a pacemaker. He's living in the prison infirmary with eight to ten other prisoners. He's asking the US committee to help seek his father's releases based on his poor health.

The Immigration and Customs Enforcement and the U.S. Customs and Border Protection revealed on Wednesday that they have created a new initiative to fight such scams on the elderly called "Operation Cocoon."
So far it has prevented 16 senior citizens from boarding planes, and foreign authorities have arrested 15 suspects alleged to be involved in the "romance scam."